It's always a good idea to make sure you bring everything you need to ensure your trip is the best that it can be for everyone in your party. We have included a checklist below for your convenience.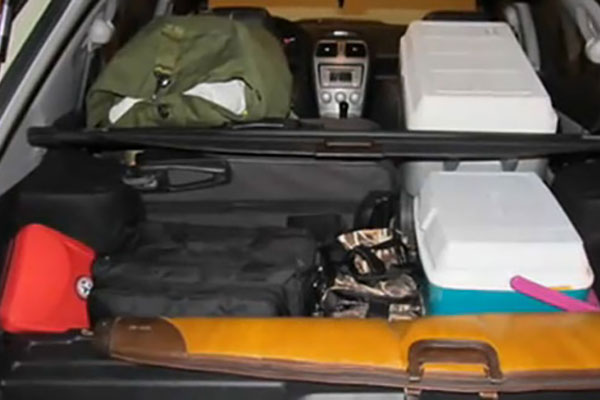 Effective September 1, 2019, you no longer need a license to hunt hogs in Texas!
Large Ice Chest Filled with plenty of ice for meat transport (or you may use our deep freezer for $5/hog)
Sleeping bag or blanket. We furnish clean sheets and pillows.
Canned or plastic Drinks (we serve iced tea, coffee and orange juice)
Snacks
Flashlight (headlamp is recommended)
Scent Eliminator
Camo Clothing (or dark clothing)
Safety harnesses for bow hunting
Rain Gear
Fishing Gear & Artificial Baits
Camera
Weapon & ammo*
Trash Bags to wrap your meat in (optional)
USB/Memory Stick (in case we do any recording for y'all on our equipment)
Bottled water, or something you can take with you to the blind
*Note: Whatever you hunt with, please have a scope/optic of some sort equipped on your rifle/shotgun. Much of our hunting is during low/no light settings. You will have light down range, but no light overhead to see your iron sights.
Booking & LicensingHunting PackagesMake ReservationsAsk Questions