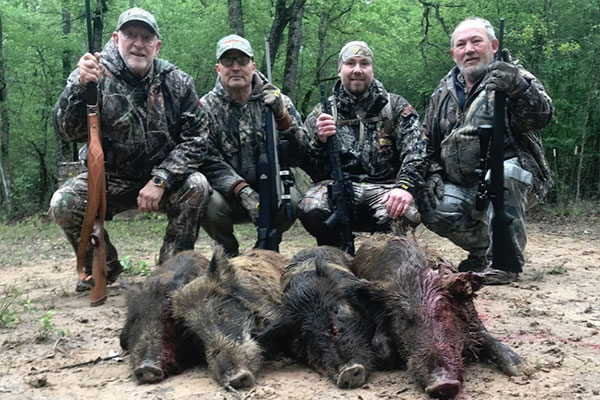 A $200.00 non-refundable deposit per hunter is required in advance. The deposit can be paid with a check or money order since we don't take credit cards. Your hunt date will be held for 10 days to allow the booking fee to be received. The booking fee is applied to your hunt.
Please make sure everyone in your party is committed to coming on the hunt. Again, the deposit is non-refundable due to the fact that we will be turning away other paying hunters as we are under the assumption that you and your group will be in attendance. Although the deposit is non-refundable, it may be applied to a replacement hunter, however, it will not be applied to anyone else's remaining balance.
The balance is due upon arrival and may be paid in company check, cashiers check, money order or cash. No personal checks please.
Make checks payable to Boar Creek Ranch and mail to PO Box 656, Tennessee Colony, TX 75861.
Effective September 1, 2019, you no longer need a license to hunt hogs in Texas!